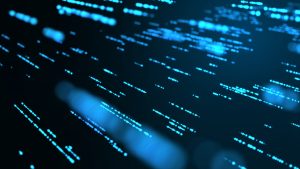 How Fast is My Internet?
Carrying on from the first item in this series, I'd like to tell you more about the various 'flavours' of broadband service and a little about the technology that creates them.
The very first version of the internet in our homes was called Dial-Up and it was based on sharing your land-line with the internet.  It had two main problems:  it was painfully slow and if you were on the internet, your phone wouldn't ring – it was engaged.
In the 90's we graduated to ADSL (asynchronous Digital Subscriber Line) which allowed your phone to ring while you were on the internet. It did this by managing the frequency of the internet signal and positioning it separate to the voice call – hence Asynchronous. In this way two signals could share the same line.  The other big improvement was that the speed of the internet signal improved substantially.  This improved performance lead to the marketing term 'Broadband' which we use to this day.
Some years ADSL was improved to ADSL2+ which allowed for more channels and faster speeds on the single strand of copper phone wire.
The next improvement was VDSL (Very Fast Asynchronous D.L) which involved some much smarter technology inside the telephone exchanges to lift performance again.  This is where the technology on copper telephone service stops and fibre optics comes in.
Ultra-Fast Broadband (UFB) is entirely different from ADSL & VDSL in that it uses light in a glass tube.  As you know, there are seven colours in the rainbow but really they can broken into an almost infinite number of light shades.  Each shade works at a slightly different frequency from the shade next to it and so vast numbers of discrete signals can travel down a glass fibre no thicker than a strand of hair.  So today we now have really fast signal speeds and thousands of homes and businesses sharing one tiny broadband circuit.  It truly is remarkable.
I'll continue this series next time when we discuss 'How Fast is Fast?'
Happy Computing
Carl Beentjes